You Can Put Your Trust In Kirkland's!
We provide termite, pest and moisture control for both residential and commercial properties. All of our services and products are guaranteed. With over 40 years of dedicated customer service our trained technicians and office staff are here to meet your expectations.
As a pest control service provider we understand the term "pest" and when you contact our office we will assure you will have to worry no further.
Our unparalleled service, competitive prices, and overall value is why you can depend on us for excellent customer service.
In 1976 H. Delmer Kirkland moved his family to Fayetteville, TN to provide a pest control service operating under the franchise of Andy's Pest Control. Delmer worked under this franchise for 10 years before changing the name to Kirkland's Pest Control. The start-up began with one pest control route that included approx 25 residential customers in the Lincoln County area. As of today the business has grown to be one of the largest pest control companies in North Alabama and Tennessee. Delmer Kirkland, owner, passed away in August 2009 leaving the business to his four sons who have been working with the company for more than 2 decades. Delmer always credited the success of his business to his spiritual Chief Operating Officer, Jesus, and his dedicated staff.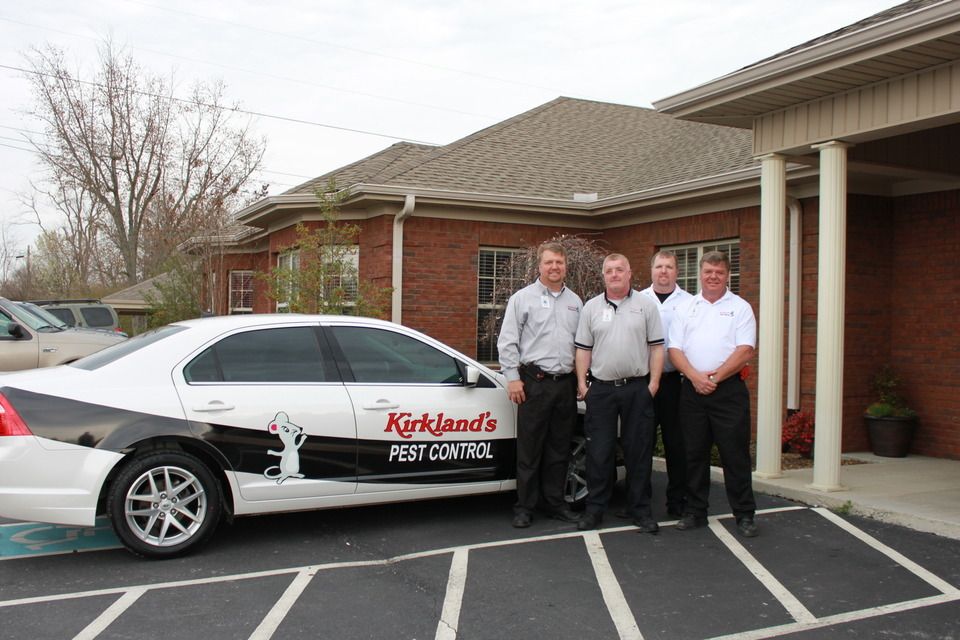 Welcome to the Kirkland's Pest Control Family
Haun Pest Control
All-Time Exterminating
Advanced Pest Control