Termite Infestation will happen to millions of structures per year!
The damage and repairs will cost owners more than $5 billion annually in the U.S alone and the damage is rarely covered by insurance policies.

At Kirkland's we offer a NO CHARGE....NO OBLIGATION Termite Inspection.

Your home and your family deserve the best possible protection against termites and we at Kirkland's Pest Control want to make sure you have just that.
Here are a few things to know that may help you determine if your home or business has been or is likely to be become infested with Termites:

· Visible wood damage or evidence of mud tubes are true signs that termites are or have been present in the area

· Neighbors that have termites make your home a target for infestation

· Typical sites of termite activity are wood to ground contact, drip lines from air conditioners, mulch beds, landscaping timbers or railroad ties, tree stumps and moisture rich areas


We have trained technicians that perform a thorough inspection to evaluate your home or business and surrounding property for evidence of termites. This inspection includes both active and inactive evidence. Once the inspection is complete and the results are evaluated the technician will provide you with the details of the available treatment plans and the one that is most beneficial to you.

Subterranean Termite colonies can have up to 2 million members! Their colonies are divided into three groups:
• Workers
• Soldiers
• Reproductives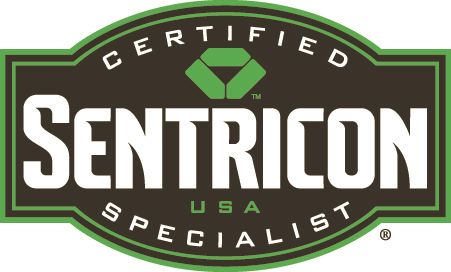 Kirkland's Pest Control is a Certified Sentricon Specialist of the Sentricon® System.
HOME TREATMENT & PROTECTION
Using scientific information about termite behavior, the Sentricon® system ends the food chain needed by the queen and her colony for survival. With the proven power to wipe out future house-hungry termite generations, Sentricon gives you complete termite protection.
HOW THE SENTRICON® SYSTEM WORKS
INSTALLATION - After a Certified Sentricon Specialist™ inspects your property, stations are placed around your home. Utilizing Always Active™ technology, the Recruit® HD bait is immediately available. In-ground stations have a visible service cover only opened by a special key.
FORAGING - Preferring the bait nearly 10 times more than wood, worker termites discover and quickly share their find within the colony. Once ingested, the active ingredient in Sentricon, noviflumuron, prevents termites from maturing through molting.
ELIMINATION - Unable to molt, termites die. And when the colony dies, the queen isn't too far behind. Like a captain going down with the ship, despite the resolve to survive, there's just no hope.                                                     
PROTECTION - Imagine worry-free, 24/7 protection now and well into the future. All it takes is your original bait stations and ongoing service from a Certified Sentricon Specialist. For what it's worth, termites prefer you opt out of this offer.